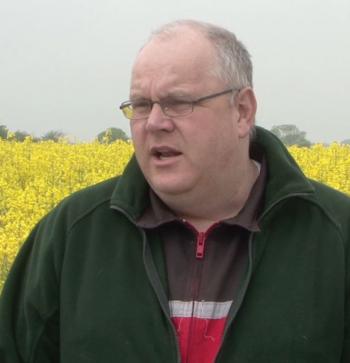 Martin Whyberd

Suffolk

186ha

Wheat, oilseed rape, beans
MARTIN WHYBERD
186ha arable, Clay loam soils, Suffolk
"We probably save £10,000 a year on fuel alone. The costs have just dropped through the floor. Running the drill costs us £10-£11 per hectare whereas with ploughs, power harrows and the other drills we had we were probably in the region of £25-£30 per hectare. It varied depending on the season.
When we opted for the Claydon system we decided to really go for it. We had a wholesale clear-out and started all new and I don't regret selling anything. It would all have been totally unused and just left rusting away."
WE HAD A WHOLESALE CLEAR-OUT AND STARTED ALL NEW.