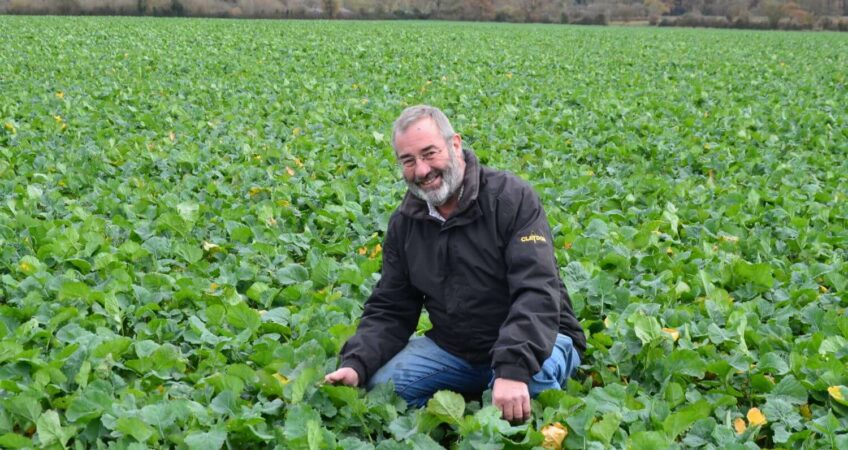 It's 29th January and Jeff takes a look at his oilseed rape crop establishment, seeing how it's coming through winter.
Last season, the oilseed rape crop was attacked by pigeons and cabbage stem flea beetle. This is why Jeff decided to drill this year's crop earlier on 9th August 2020.  Although the seed was drilled in very dry conditions, there was moisture in the ground that was retained by Claydon drilling. The crop got off to a good start and has been strong all season.
The oilseed rape appears to have grown away quick enough not to be damaged too much by pigeons.  There is evidence of cabbage stem flea beetle in the stems and leaves but because the crop is large and healthy, come the warmer weather it should grow away without the beetle damaging the centre of the plant, and the leaves it has attacked will die off as the season goes on.
It does look as though planting earlier is paying dividends for the oilseed rape this year.
https://vimeo.com/manage/508883729/general