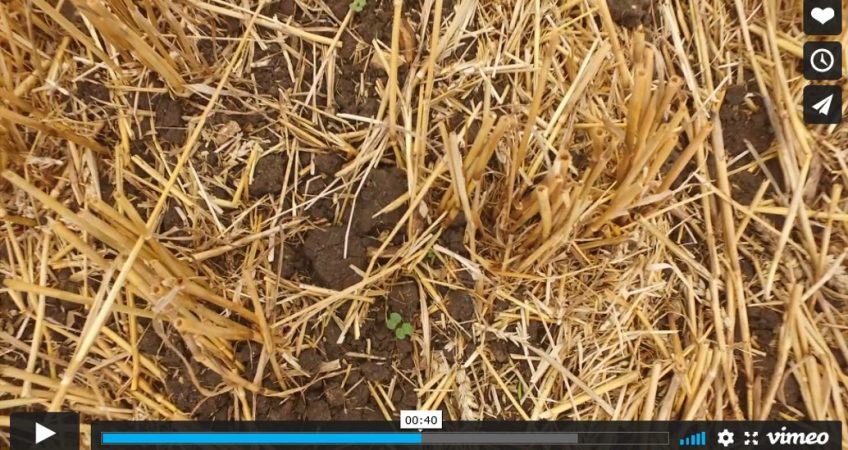 Wheat harvest began on the Claydon farm at 8pm on Friday 13 August and with long hours carried on through until Sunday 15 August at 10pm.  Jeff and the team harvested in total 300 acres yielding 1150 tonnes of grain.
On Monday 16 August, seeding began with the Claydon 6m Hybrid Direct Strip Till Drill, going straight into the wheat stubbles.  Drilling without any prior cultivations represents a huge cost saving in fuel and wearing metal but also a huge time saving: by Wednesday 18 August, only three days after finishing wheat harvesting, all 250 acres of oilseed rape was in the ground.
This should give it a good headstart on the cabbage stem flea beetle. This year, Jeff is establishing a crop of DK Excited at 2.7 kg/ha. DK Excited is a TuYV resistant new hybrid variety.
Checking progress a week after drilling and the oilseed rape has already germinated and is growing away nicely.   By not inverting the soil and drying it out by ploughing, the young crop also can find all the moisture it needs in the undisturbed banks of soil should the weather turn dry.
Although at this stage this looks unlikely.