Claydon welcomes groups of students throughout the year to its Headquarters in Suffolk, and this week we had the pleasure of hosting a visit from the University of Helsinki.
A group of students and staff from the Faculty of Agriculture and Forestry came to learn more about the Claydon Opti-Till® system, how it benefits the soil and the environment as well as significantly reducing establishment costs.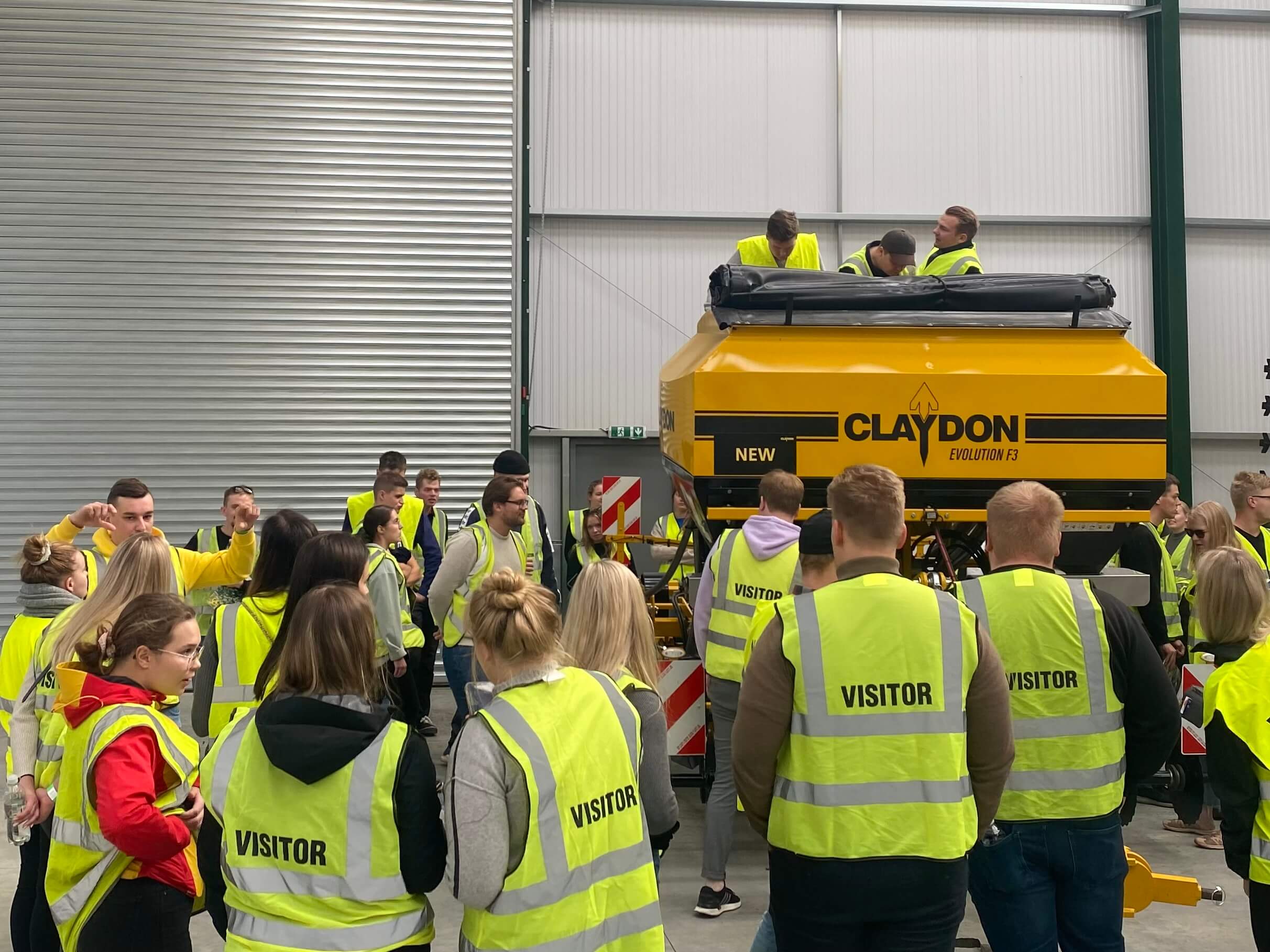 The group also toured the factory, viewed the new Evolution mounted direct strip till drill and took part in a field walk to take a closer look at the Claydon-drilled crops on the farm.